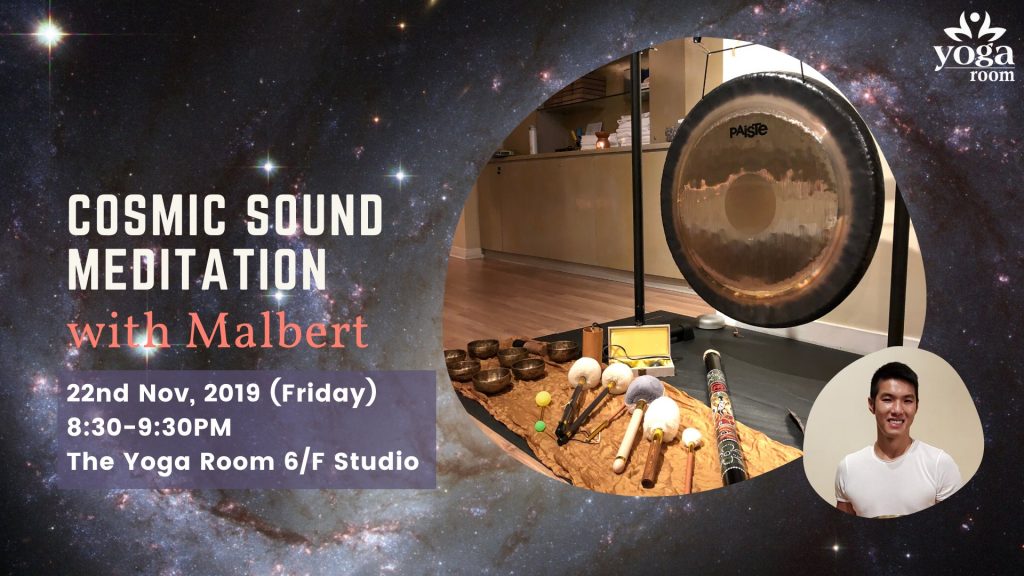 Cosmic Sound Meditation @ The Yoga Room
Event Type: Events
Date & Time: Fri, 22 Nov 2019 8:30-9:30PM
Address: Yoga Room 6/F, Xiu Ping Commercial Building, 104 Jervois Street, Sheung Wan, HK
Price: $250
Discover the Universe within you with gong, singing bowls and other instruments that tune to specific planetary frequencies. Release tension and energy blockage as the sound waves travel through your body. Explore and expand your consciousness while you become one with the universe.
This is also a great opportunity to experience a deep state of tranquility, balanced chakra energy, improved circulation and sleep quality.
The class is suitable for both beginners and experienced meditators.
Upcoming Events
If you have any query, feel free to contact
Contact Me