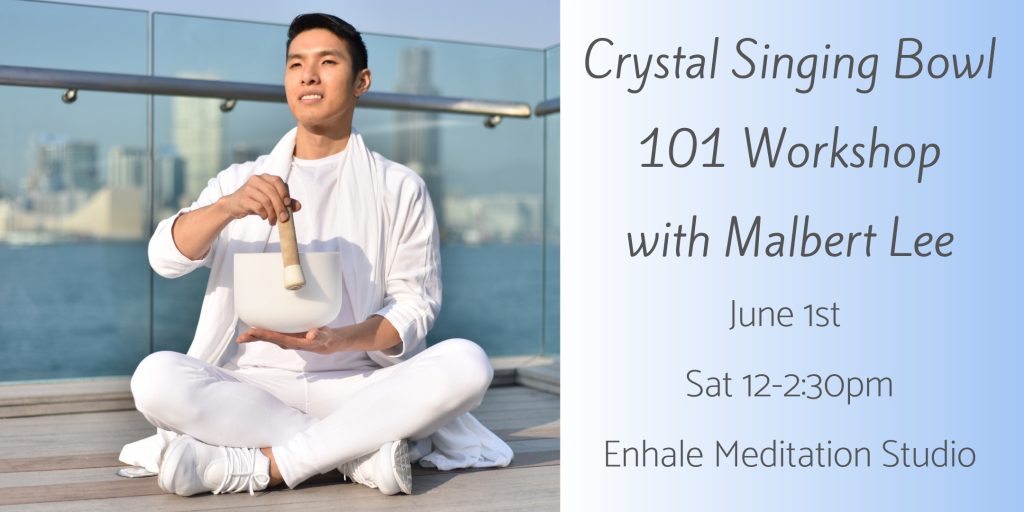 Crystal Singing Bowl 101 Workshop
Event Type: Training workshop
Date & Time: Sat, 1 June 12-2:30PM
Address: 14/F, The Plaza Lan Kwai Fong, 21 D'Aguilar Street Centra
Price: $900
Have you experienced the blissful sound from singing bowls that made with crystal? Are you curious about the story of this pure sacred instrument and its benefits?
Come to learn how to play this beautiful and pure creation of ancient healing methods fused with modern technology. At this crystal singing bowl workshop, you will learn the history and background of the crystal singing bowl, technique of how to make it sing angelic harmonic resonance, followed by Alchemy crystal singing bowl sound bath experience.
Class size is limited to 7 participants for the best experience.
Book directly on https://enhalems.com/courses/
Upcoming Events
If you have any query, feel free to contact
Contact Me