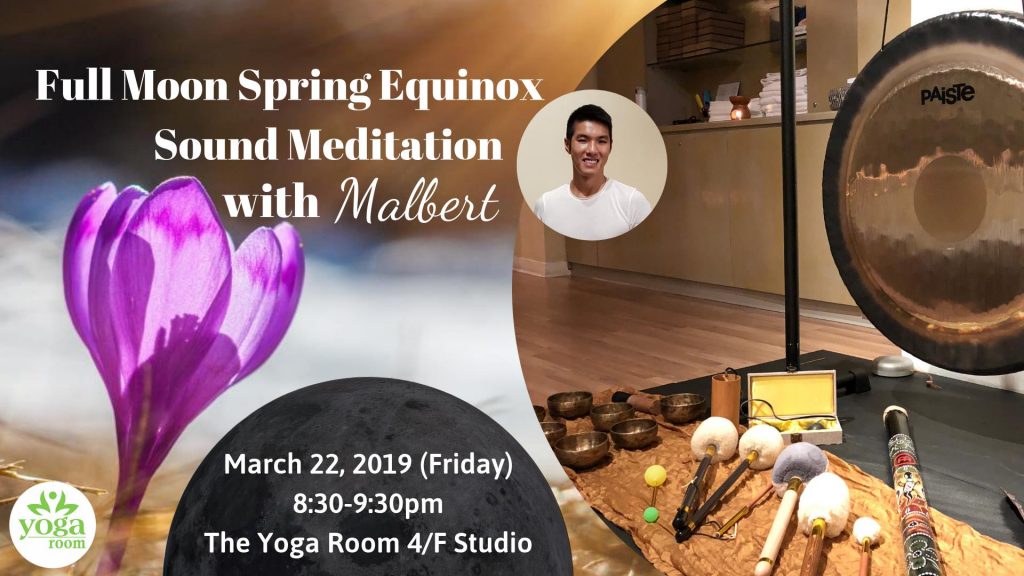 Full Moon Spring Equinox Sound Meditation @ The Yoga Room
Event Type: Events
Date & Time: 22 MAR 8:30-9:30PM
Address: Yoga Room 4/F, Xiu Ping Commercial Building, 104 Jervois Street, Sheung Wan, HK
Price: $250
Book Now
Springtime consciousness awakening with specifically crafted Gong and singing bowls.
This 60-minute sound healing meditation class includes vocal meditation, breathing exercise and sound vibrations from the large gong and full moon singing bowls to release tension in the body and ease the mind. Immerse yourself in the harmonic resonance of the specially crafted instruments which will shift your consciousness to a higher frequency, elevating and transforming your mind-body physically, emotionally and energetically.
The class is suitable for both beginners and experienced meditators.
Upcoming Events
If you have any query, feel free to contact
Contact Me