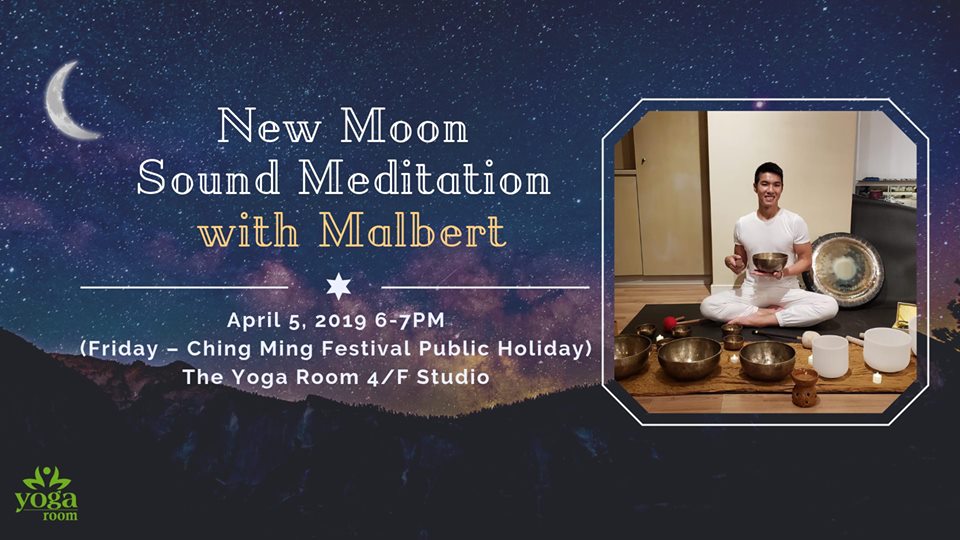 New Moon Sound Meditation @ The Yoga Room
Event Type: Events
Date & Time: Fri, 5 APR 4-5PM
Address: Yoga Room 4/F, Xiu Ping Commercial Building, 104 Jervois Street, Sheung Wan, HK
Price: $250
Create new opportunities and set intentions using the power of the New Moon with gong and singing bowls. The new moon represents new beginnings and growth, a perfect time for manifestation meditation practice.
In this 60-minute gong and singing bowl sound healing meditation class, we will be using different sound vibrations as a tool to release tension in the body and ease the mind. With a crystal clear and focused mind you will be able to connect to yourself and plant the seeds in your heart for any plans for the future. Immerse yourself in the rich overtones of the specially crafted hand-held gong and singing bowls which have been in use for healing, cleansing and relaxation.
This is also a great opportunity to experience a deep state of relaxation, balanced chakra energy, improved circulation and sleep quality.
The class is suitable for both beginners and experienced meditators.
Upcoming Events
If you have any query, feel free to contact
Contact Me