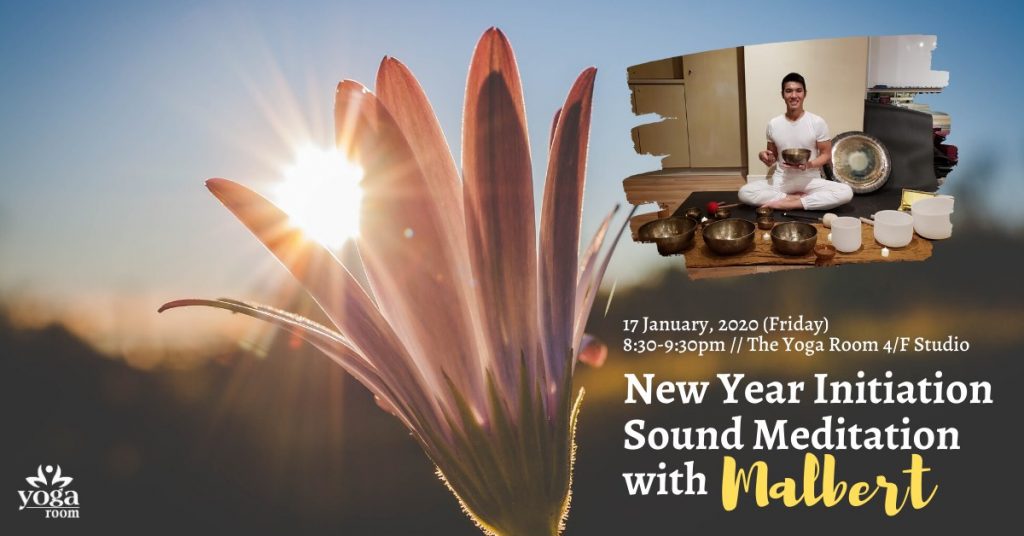 New Year Initiation Sound Meditation @ The Yoga Room
Event Type: Events
Date & Time: Fri, 17 Jan 8:30-9:30PM
Address: The Yoga Room 4/F Studio Xiu Ping Commercial Building, 104 Jervois Street, Sheung Wan, HK
Price: $250
Step into 2020 and fill your higher self with love and light by raising your positive vibes. Relax, refresh and rejuvenate your mind and body for new and exciting opportunities and adventures for the year ahead.
In this 60-minute sound meditation experience, you will immerse in the rich overtones from a hand-held gong, Tibetan singing bowls and crystal singing bowls. The sound waves can release tension in the body and ease the mind. With a crystal clear and focused mind you will be able to connect to yourself and plant the seeds in your heart for any plans for the new year.
This is also a great opportunity to experience a deep state of relaxation, balanced chakra energy, improved circulation and sleep quality.
*The class is suitable for both beginners and experienced meditators.
Date: 17 January, 2020 (Friday)
Time: 8:30-9:30pm
Venue: The Yoga Room 4/F Studio
Price: HKD 250
Book Now: https://www.eventbrite.hk/e/new-year-initiation-sound-meditation-with-malbert-tickets-86895257053
—————————-
Please drop us an email at info@yogaroomhk.com / call 2544-8398 / whatsapp 6685-9097 (Click to start chat ☛ bit.ly/2Mt7Dja ) for details.
Booking can also be made directly through our office, please contact us.
T&C:
Please note that once paid, no refund will be offered on trainings and workshops.
Upcoming Events
If you have any query, feel free to contact
Contact Me