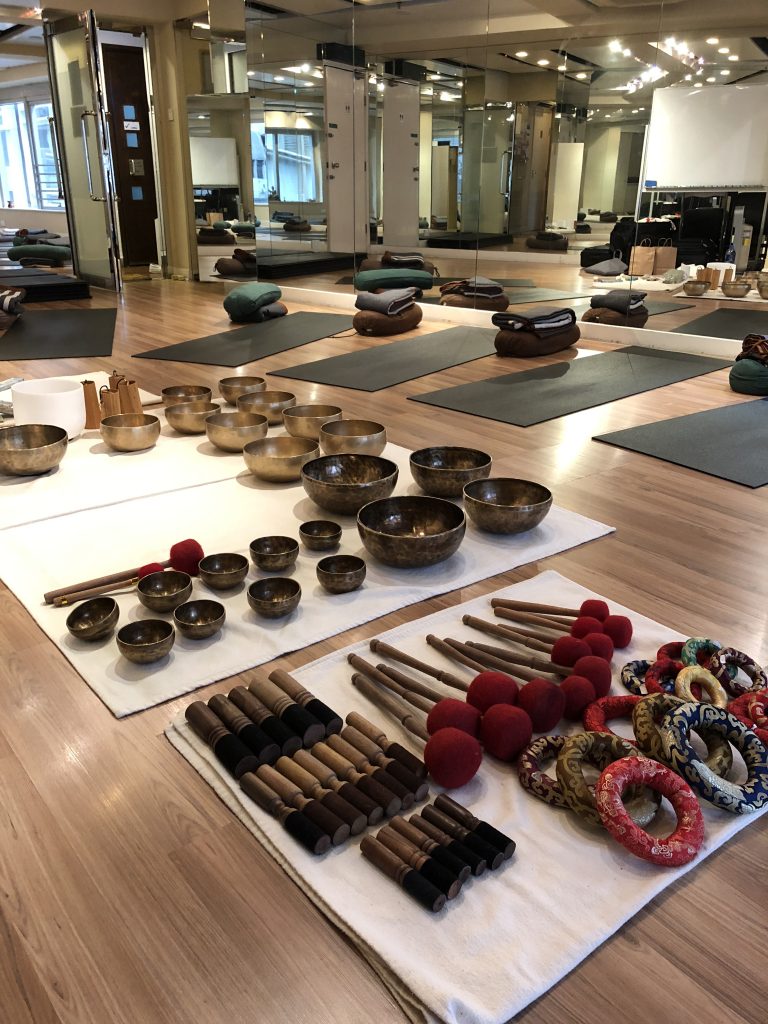 Tibetan Singing Bowl Fundamental Intensive Workshop @ The Yoga Room
Event Type: Training workshop
Date & Time: 01 MAY 2-7PM
Address: The Yoga Room, Xiu Ping Commercial Building, 104 Jervois Street, Sheung Wan, Hong Kong
Price: $1300
Do you enjoy the sounds of Tibetan singing bowl and would like to know more on how it works?
Have you ever seen one and would like to play it but not sure where to begin? Or, do you already own one and want to improve your skills? This workshop is ideal for people who would like to deepen their knowledge of Tibetan singing bowls with interactive exercises. Enhance your skill and confidence to use this transformational sacred healing tool.
What you will learn from this weekend intensive:
– Basic use of singing bowls and meditation
– History and different types of singing bowls
– How to hold a singing bowl and the use of different types of mallets
– Basic techniques to make the bowl sing and optimize its vibration
– How to use singing bowl to assist you during meditation practice and enhance the experience
– How to use for personal energy cleansing and space purifying
– More techniques for sound and vibration
– Use of singing bowls for self-cleaning and protection
– How to use singing bowls for other people
– Use of singing bowls for purifying space
– Use of sage for self-cleansing and purifying space
– How to choose a singing bowl
– How to take care of singing bowls
– Sound bath with Tibetan and crystal bowls to close the session
What to bring
Comfortable clothes and water
Singing bowls will be available during the class and can be purchased at the end of the course. You are welcome to bring your own bowl but please ensure it is clearly labelled and identifiable as your own.
*This workshop is suitable for practitioners of all levels, no prior experience required.
*You will receive an exclusive sage kit at the end of the course.
*Special requests can also be made for private singing bowl training (1-3 people)
Booking can also be made directly through our office, please contact The Yoga Room at info@yogaroomhk.com or call 2544-8398 for details.
T&C:
Please note that once paid, no refund will be offered on trainings and workshops.
DATE & TIME: 1 MAY 2019, 2-7 PM
PRICE: $1,300 early-bird price before 1 Apr, 2019
$1,600 regular price
Upcoming Events
If you have any query, feel free to contact
Contact Me