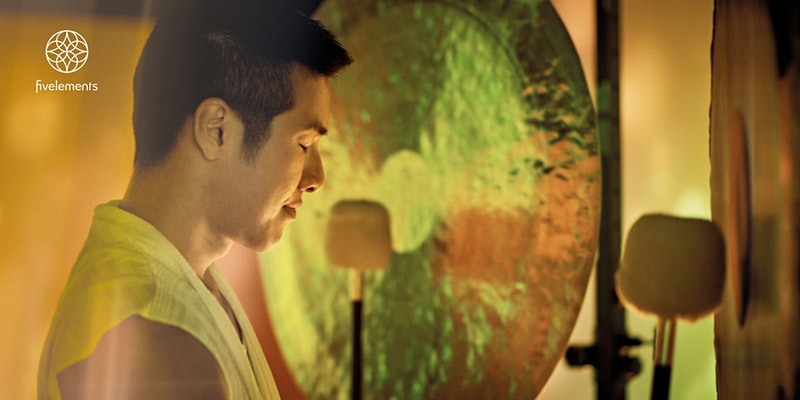 Sound Healing Mastery Level 1 Foundation
Event Type: Training workshop
Date & Time: Sat, 28 Nov 10AM-6PM
Address: Fivelements Habitats Level 13A, Tower 1, Times square 1 Matheson Street Hong Kong
Price: $7888
At this workshop our Fivelements Sacred Artist Malbert Lee will teach you how to use different instruments such as the gong, crystal and Himalayan singing bowl to create healing sound vibration for meditation, self-relaxation and rejuvenation. This course is suitable for beginners and sound practitioners who would like to elevate their skills. Class size is limited in order to give the best experience. You will receive a certificate of completion by Malbert Lee at the end of the training. A gastronomical plant-based lunch is also included provided by our Sakti Elixir to nourish your body.
You will learn:
· The nature and benefit of sound
· How sound vibration works on the physical and emotional levels.
· The history and background of the crystal singing bowl.
· Different types of gong, crystal and Himalayan singing bowls and their use.
· The use of various types of mallets.
· Basic techniques on how to produce angelic harmonic resonance for healing, energizing and balancing your energy.
· How to take care of your instruments, including cleaning and transport.
· At the end of the training you will enjoy a deep healing Sound Bath by Malbert.
*Maximum capacity set for this training is 8 students.
Pricing
Early Bird General Admission 10% Savings: HKD$7,099p.p.
Early Bird Card Holders 20% Savings: HKD$6,310p.p.
Early Bird Promo expires 14 November
General Admission: HKD$7,888p.p.
*Sakti Elixir Lunch Included in price
About Malbert
Malbert is an experienced sound alchemist from Hongkong who has trained with masters — from yoga to sound healing — all over the world. He has performed internationally including in Vietnam, London, New York, and collaborated with international luxury hotels and his work has been featured on TV and magazines.
About Fivelements Habitats
Expanding from our award-winning wellness retreat in Bali, Fivelements Habitat serves as hub for our growing 'urban wellness tribe', designed to be the 2nd most important space for city dwellers, between their 1st, their homes and their 3rd, their workplaces.
Contact Level 13A, Tower One, Times Square 1 Matheson Street, Causeway Bay, Hong Kong fivelements.com / @fivelementshabitats +852 3106 2112 wellnessts@fivelements.com
Upcoming Events
If you have any query, feel free to contact
Contact Me