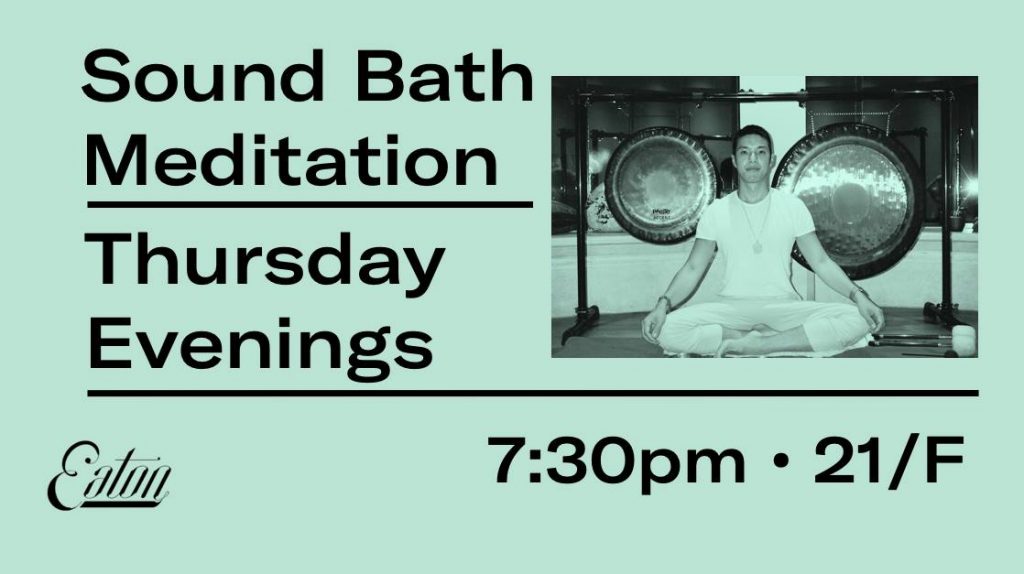 Sound Bath @ Eaton HK
Date & Time: Thur, 21 Nov 7:30-8:30PM
Address: 380 Nathan Road, Kowloon, Kowloon, Hong Kong
Price: $200
Book Now
Experience a deep state of tranquillity to the sound of the gongs and singing bowls. Sound alchemist Malbert Lee offers a unique acoustic mind-body relaxation including sound immersion and self-love meditation. The sound waves will take you on an inner journey, wash away tension in the body and ease the mind.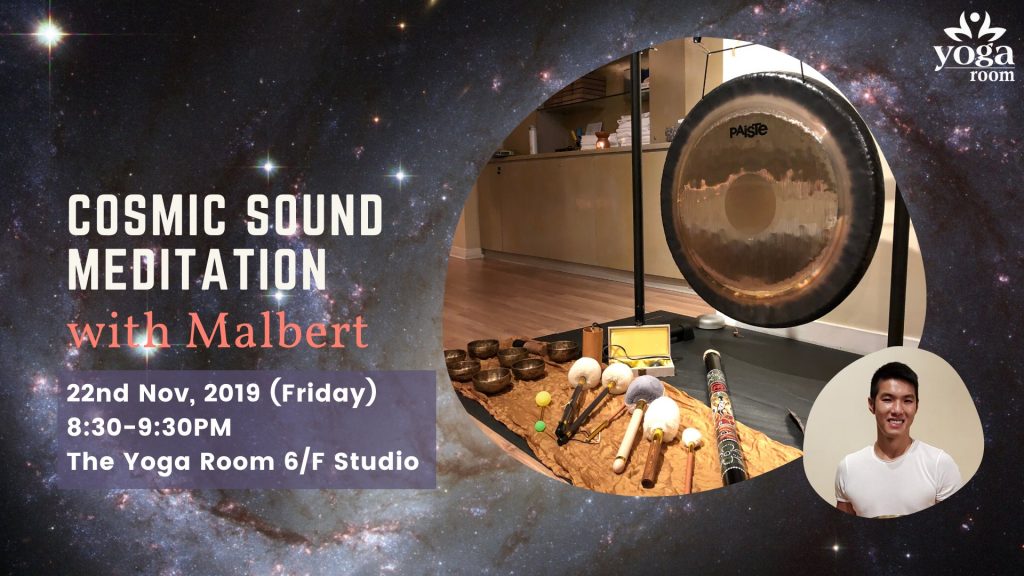 Cosmic Sound Meditation @ The Yoga Room
Date & Time: Fri, 22 Nov 2019 8:30-9:30PM
Address: Yoga Room 6/F, Xiu Ping Commercial Building, 104 Jervois Street, Sheung Wan, HK
Price: $250
Book Now
Discover the Universe within you with gong, singing bowls and other instruments that tune to specific planetary frequencies. Release tension and energy blockage as the sound waves travel through your body. Explore and expand your consciousness while you become one with the universe. This is also a great opportunity to experience a deep state of tranquility, balanced chakra energy, improved circulation and sleep quality. The class is suitable for both beginners and experienced meditators.
Sacred Sound Journey at Fivelements Habitat
Date & Time: Wed, 4 Dec 2019 7:15-8:30pm
Address: Level 13A, Times Square, 1 Matheson Street, Causeway Bay, Hong Kong.
Price: from $450
Book Now
Please join me at Fivelements Habitat on a transformative sonic journey with gongs, singing bowls and breathwork. It is a mind-body nurturing experience that soothes your mind, relaxes your body, reduces stress, clears energetic blockage while being in a blissful altered state of consciousness so that you can feel good inside out. The experience begins with a brief talk about the benefits of sound vibrations and how to use it as a meditative tool. The gentle breathwork will improve the energy flow within and prepare your mind-body for the sound immersion. Multiple gongs, singing bowls and other overtone-emitting instruments will be used to create a tranquil soundscape that gives you a sense of clarity and harmony. Sacred Sound Journey only: $500 per Guest / $450 per Friend of Fivelements Sacred Sound Journey + Plant-based Buffet Dinner at our Sakti Elixir Lounge $730 per Guest / $657 per Friend of Fivelements Please enquire with Wellness Concierge for booking details: wellnessts@fivelements.com +852 6803 5081
Empty Upcoming training-workshop...